Introduction to the Unity Cloud Dashboard
The Unity Cloud Dashboard is your primary point for managing your Organization's Unity Gaming Services. Learning how to navigate it is key to successfully integrating and managing your services.
Navigating the dashboard
The dashboard navigation menus persist across every page in the dashboard, so you can access your tools and spaces at any time, from anywhere in your workflow.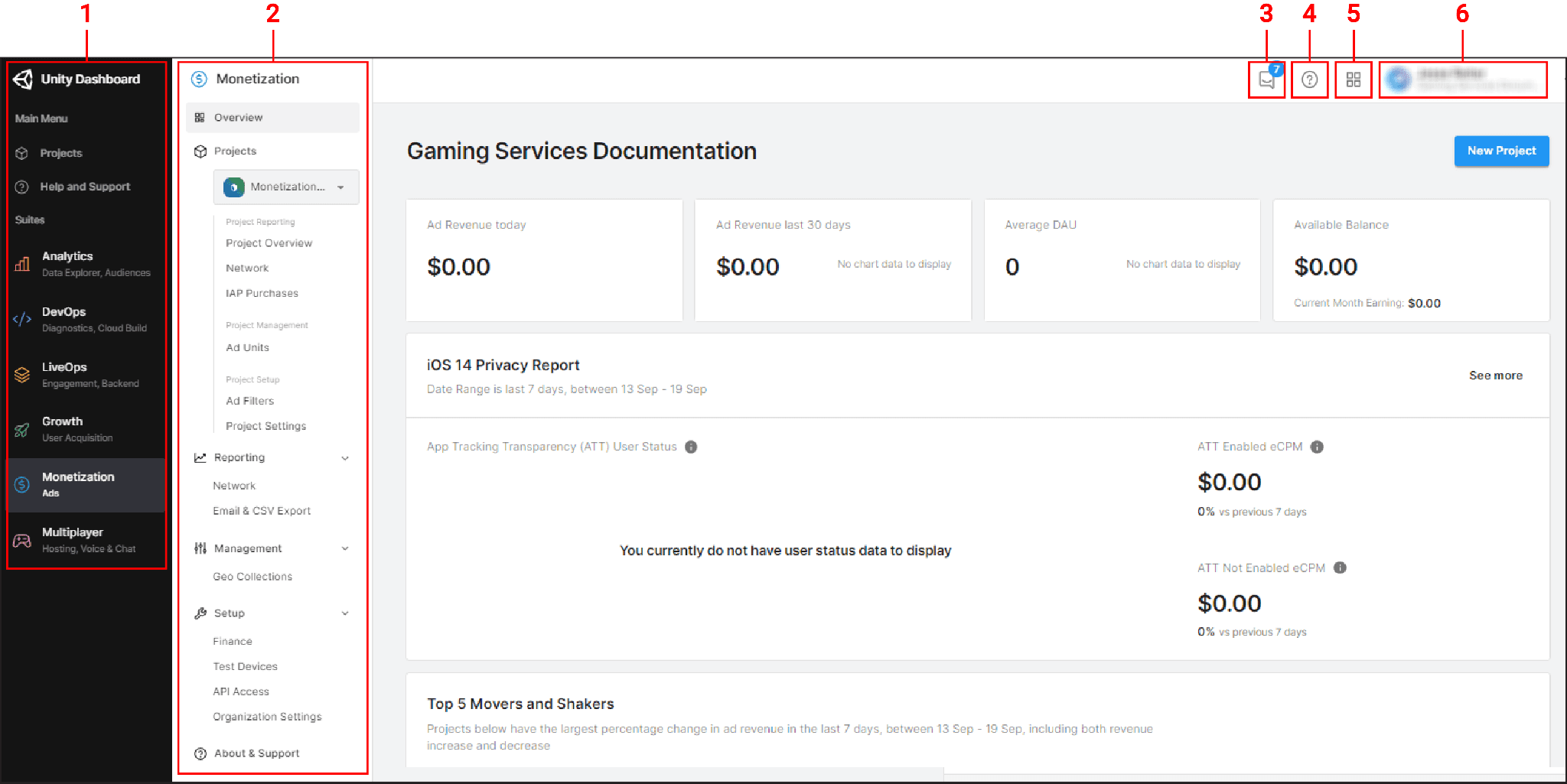 Primary and secondary navigation menus
Use the primary navigation menu (left) to browse the main menu or switch between service suites. Selecting an item from the primary navigation menu expands its unique secondary navigation menu with more context-specific selections.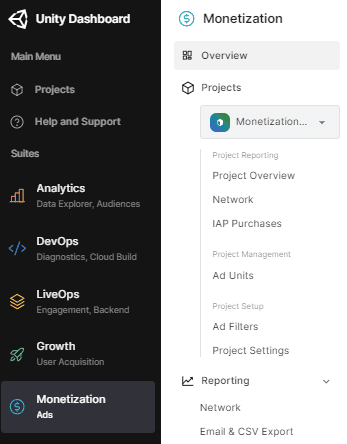 Tips and updates
Click the speech icon to view incoming messages and information from Unity. These can range from helpful articles and new product or feature updates, to survey links where you can provide feedback directly to the Unity team.
Help and Support
Click the help icon to view the Unity Cloud Dashboard Support page. This page contains links to:
Check service statuses.
View product and API documentation.
Unity Learn tutorials.
Product forums.
File a customer support ticket.
Applications menu
Click the grid icon to access useful Unity sites, such as the Asset store or Learn tutorials.
Account menu
Click the account drop-down to switch between Organizations associated with your Unity ID, view projects you have guest access to, or change the active dashboard language.